Benefits and Solutions for Photocopying from Document Pros
Several key principles of our photocopying services are quality, accuracy, affordability, and technology.
Our proven method of providing digital document creation and distribution has made us the experts in photocopying in Atlanta with over 35 years of experience.
From Documents Pros, you can expect the following on all your photocopying projects:
Excellent Communication with your Company
High Quality Print and Paper
Attention to Detail
On-time Delivery
Affordable and Competitive Pricing
100% Customer Satisfaction Guaranteed
Unmatched Customer Service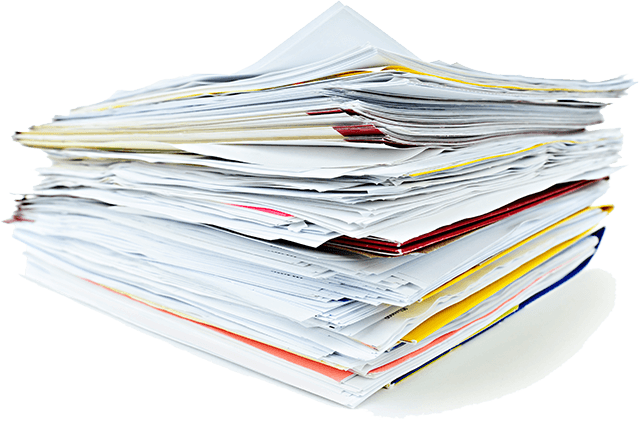 Litigation copying of original documents includes unstapling and restapling, different sized documents, hand placements, tab insertion, post-it notes, flags and special handling.
Each job is priced individually by the condition of the originals, i.e. staples, clips & receipts. If you have documents on CD and need them printed, we can provide paper copies ("blowbacks") of your images.
Our state of the art color copiers allow for high quality duplication of your color originals. We use high quality paper to ensure the best color copies in the industry.
We offer Coil, GBC, Deposition and Acco binding to our customers. We have a wide variety of color card stock or clear acetate front and vinyl backs for a professional finished appearance.
Document Pros has become the trusted name in the legal and professional community for litigation support services and document imaging and procurement. At Document Pros, our focus is on your needs and exceeding your expectations, and we gauge our success on your satisfaction.
Address:
Atlanta, GA3340 Peachtree Road, NE Suite 11, Tower Place Atlanta, GA 30326
Email:
Phone:
Fax:
404-816-5959